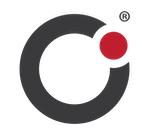 CNC Programmer Pomona CA
Raso360 has an exciting opportunity with one of their clients for a CNC Programmer. Under the general supervision of the Manufacturing Supervisor the CNC Programmer programs computer numerical controlled (CNC) machinery using Mastercam for both mill and lathes. In this role, you will coordinate with the shop floor to ensure program performance and quality as well as make general decisions regarding quality, tolerances and operation sequence.

Qualifications:
High school diploma or equivalent required
Five years machine shop experience that includes machine programming
A combination of four years of work experience in the trade and some college or industry courses in machining is usually required to be eligible for trade certification
Trade certification for CNC programming in Mastercam is desirable
Proficient in Mastercam programming
Proficient in Four Axis programming
Possess effective organization and time management skills, be detail oriented, use good judgment, and manage competing priorities for multiple projects and consistently meet all deadlines
Essential Job Duties
Read and interpret engineering drawings, blueprints, charts and tables or study sample parts to determine machining operation to be performed, and plan the best process for machining
Compute dimensions and tolerances from conventional blueprints and CAD drawings using Mastercam and be able to design in Mastercam and be proficient in Four Axis programming
Write programs for a variety of machine tools including computer numerically controlled (CNC) machines to produce precision parts
Ensure dimensions of products for accuracy and conformance to specifications by verifying with the machine operator
Provide set-up drawings and tool lists for machine tool operators
Solid Works or Solid Edge is a plus and/or willingness to learn Solid Edge
Other Duties
Coordinate with Engineering and shop floor to create optimum machine utilization
Report deviations from specifications and tolerances to supervisor
Maintain detailed records of all programs along with complete documentation
Perform other related duties as assigned 
Contact Lorraine Lanquino: llanquino@raso360.com to discuss this opportunity. We look forward to connecting.
*Raso Solutions is an Equal Opportunity Employer, M/F/D/V.