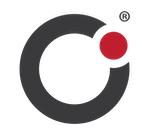 Controller Cebu Philippines
Job Title: Controller
Job Overview:
Rasolutions Inc is one of the fastest growing business process outsourcing/recruitment process outsourcing companies in the Philippines. We're hiring an experienced Controller to manage our PH accounting operations The ideal candidate is someone who has senior level PH payroll, Accounts Payable, PH government tax compliance, and General Accounting experience. As a strong communicator and highly skilled accountant, your mission will be to lead the accounting team and streamline daily accounting and auditing processes, cash management, payroll & payroll tax processing, tax reporting/filing, budgeting/forecasting, compliance, and management/financial reporting processes. Your technical skills, attention to detail, sense of urgency, and timely senior management reporting will facilitate operational efficiencies, increase financial performance, and support continued growth.
Key Responsibilities:
· Manage banking, accounting, budgeting, payroll, payroll taxes, employee contributions, accounts payable, financial reporting, transactional approvals, review/audits, and all other general accounting operations in Cebu.
· Prepare and provide comprehensive financial and management reports
· Guide financial decisions by applying company policies and procedures
· Develop, implement, and enforce and establish financial controls, procedures, and guidelines
· Create/Prepare reports that help senior leadership understand company financials
· Establish forecast and procedures to monitor, analyze and achieve desired outcomes
· Oversee all aspects of payroll, including payroll taxes and employee government contributions, processing, filing, reporting, audit and compliance
· Oversee Cebu accounting team with dynamic leadership while fostering an environment of trust and productivity
· Develop and enforce internal controls to properly protect the company assets, inventory, policies, procedures, and workflow
· Help develop and support short and long-term operational strategies
Requirements:
· Bachelor's degree in accountancy (CPA preferred)
· Excellent English communication skills (written and oral)
· Great sense of urgency
· Strong working knowledge using accounting software (such as Quickbooks)
· Has a solid accounting background with 5+ years of experience in senior level accounting handling different functions such as Finance Planning and Analysis, Accounts Payable, General Accounting, Local Taxation, Inventory Management.
· Has solid experience handling an accounting team of at least 3 to 5 direct reports
· Must be able to communicate financial information into sound business language so people from all levels can understand.
· Strong Knowledge in BIR regulations on taxes and reporting as well as PH employee government contributions (Philhealth, SSS, Pag-ibig)
· Strong working knowledge of detailed financial statement reporting and analysis
· Good analytical skills, including cash forecasting and management
· Experience dealing and negotiating with banks/lenders, insurance brokers and others
· Must be willing to work on shifting schedules (including night shift)
Work Setup:
Onsite – Keppel Bldg, Cebu Business Park, Cebu City, Philippines