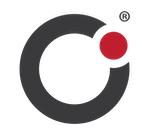 CRM Coordinator in San Diego, California San Diego California
CRM Coordinator in San Diego, California
One of our TRUSTED clients is looking for a motivated and well-spoken Executive CRM Coordinator to join their customer-focused team. If you have strong technical, analytical, and organizational skills with the ability to solve problems, have a passion for driving customer satisfaction, have frequent interactions with customers, and provide customized solutions, this is the right job for you!
Salary: $50,000.00 – $60,000.00 / year (depending on experience)
Shift: 8:00 AM to 5:00 PM
Work Schedule: Monday to Friday
Responsibilities:
Collaborate and work closely with Sales and Marketing leadership to ensure the success of sales and marketing goals.
Work with internal teams to plan, manage, and maintain internal monthly sales targets and production schedules.
Coordinates with top-level management of sales order-driven projects to meet engineering and shipping deadlines.
Enhance and refine the customer communication process to achieve optimum product support and customer skills.
Understand and communicate technical requirements to both customers and the internal team.
Identify, make recommendations, and implement improvements in all areas of the customer process to achieve efficiency and productivity.
Identify customer use cases and suggest products to help customers achieve their use case goals.
Utilize customer feedback to suggest new ideas about new features or products.
Research and discover methods to increase customer engagement.
Track and report bookings, billings, and backlog targets set by the company and communicate the status of sales targets to both the Sales Team and Upper Management.
Ensure sales, finance, engineering, production, and legal policies and procedures are met.
Responsible for all Sales administration processes via the use of CRM, MRP/ERP software, and other sales software.
Requirements:
High School Diploma or GED.
Technical Trade School is a plus.
Experience as a customer service provider.
Experience as a CRM Coordinator or any Sales related work is preferred.
Experience or background in the military, law enforcement, and aerospace is preferred.
Experience in RF Microwave and Electronics is a plus.
Understanding of customer administration process is a plus.
Able to work in a fast-paced environment.
Solid computer skills (e.g. Microsoft Office software) and ability to learn different types of sales software.
Excellent verbal and written communication skills.
Excellent analytical and organizational skills.
Excellent interpersonal skills and team management skills.
Optimal customer management skills and problem-solving skills.
Strong mathematical skills and a sense of urgency.
Technically and mechanically inclined.
Background check and drug screen before the start date.
Raso360 is changing the landscape of recruiting by changing the intention. We aim to build long-lasting relationships with job seekers and provide endless opportunities to people like you. We believe in the 6Cs: Communication, Candor, Customers, Creativity, Community, and Congratulations!
If this job sounds like an ideal opportunity for you, please do not hesitate to apply. Let's connect!