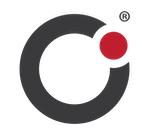 Electronic Design and Test Engineer Monrovia CA
Raso360 has an amazing opportunity to work as an Electronic Design and Test Engineer for one of our trusted clients! This is an incredible opportunity to grow with a stable company.
Job Responsibilities:
This dynamic role presents an excellent opportunity to leverage your engineering expertise and innovative capabilities in the advancement of novel products and technologies within a distinguished R&D division of a leading global organization. You will contribute to an extensive product portfolio, with a primary focus on laser and resistance welding equipment, process data monitoring and analysis, and IIoT/Industrie4.0 applications for a diverse international clientele across various industries. As an R&D Electronic Design and Test engineer, you will play an integral role in the R&D team, aiding in the development, prototyping, testing, and guiding the introduction of new products for global customer adoption. This role also involves:
Fabrication, diagnosis, and assessment of R&D prototypes.
Evaluation of product performance and reliability against specified criteria, proposing enhancements and remedies supported by test data.
Acting as a technical liaison between R&D and other departments (QA, manufacturing, etc.) during the development cycle.
Conducting engineering verification tests and documenting tests and results in a professional engineering format.
Crafting test fixtures for production purposes.
Occasional travel to off-site agency compliance testing locations.
Undertaking other projects and assignments as delegated by the Company from time to time.
Requirements:
Possession of a Bachelor's degree in engineering or a related field, or equivalent experience.
Proficiency in using PCB design software for design reviews, creating test fixtures, and making minor adjustments to existing boards.
Over four years of experience in design and testing.
Basic skills in PLC or microcontroller programming.
Familiarity with the industrial laser materials processing sector is advantageous.
Ability to comprehend and interpret pertinent professional literature, technical protocols, and governmental regulations. Proficiency in writing reports, business communications, and procedures. Effective presentation skills to address queries from managers and other stakeholders.
Proficient bench engineering skills encompassing the assembly and use of engineering test setups and equipment, electromechanical assembly, prototyping analog and digital circuits, and composing laboratory test procedures and reports.
Previous involvement in engineering verification testing.
R&D exposure to Industrial Equipment, microcontrollers, and switch-mode power supplies.
Capability to design and assemble uncomplicated analog, power, and digital circuits on breadboards.
Competence in organizing and planning one's own work.
Strong written and verbal communication skills.
Self-driven and highly results-oriented, with the ability to manage multiple tasks and deadlines, and to work autonomously when necessary.
A fervor for addressing challenging engineering predicaments and projects.
Contact Lorraine Lanquino: llanquino@raso360.com to discuss this opportunity. We look forward to connecting.
*Raso Solutions is an Equal Opportunity Employer, M/F/D/V.