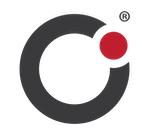 Field Service Engineer in Monrovia, California Monrovia California
Raso360 is seeking a Field Service Engineer for one of our TRUSTED clients! This is an incredible opportunity to really jump-start your career or find that home you've been looking for.
You'll work with a team of smart, passionate individuals within an organization focused on innovation, excellence, culture, and customer service.
Immediate openings, APPLY TODAY!

Pay: Up to $100,000.00 / year (depending on experience)

Shift: 8:00 AM – 5:00 PM

Work Schedule: Monday – Friday
Responsibilities:
Installing, aligning, and servicing lasers, resistance, welders, and workstations with PLCs and motion control hardware and software.
Making changes to PLC and motion control programs.
Training customers in the use and maintenance of our client's products.
Answering telephone inquiries regarding product operation, maintenance, and applications.
Writing field visits and customer inquiry reports.
Working with customers and other visitors on application development in-house.
Other tasks and projects assigned.
Requirements:
Four (4) year degree in engineering, materials, physics, chemistry, or related discipline.
Experience in maintenance of industrial control equipment and in motion control, preferably M and G codes.
Experience in customer service is preferred.
Ability to learn and read Ladder Logic.
The ability to read, write and speak Japanese is preferred.
Knowledge in practical electrical and mechanical troubleshooting.
Good verbal and written communication skills.
Valid US Passport and able to travel domestically and internationally on short notice.
Exceptional computer literacy, including MS Office products.
Background checking and drug screening are needed prior to the start date.
Raso360 is changing the landscape of recruiting by changing the intention. We aim to build long-lasting relationships with job seekers and provide endless opportunities to people like you. We believe in the 6Cs: Communication, Candor, Customers, Creativity, Community, and Congratulations!
If this job sounds like an ideal opportunity for you, please do not hesitate to apply. Let's connect!