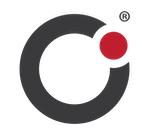 General Machinist II (apprentice) Pomona CA
Raso360 has an exciting opportunity with one of their clients looking for a Generalist Machinist II (Apprentice). This position serves as an apprentice-level role where the General Machinist II operates under the close guidance of the Manufacturing Lead and/or Manufacturing Supervisor.
The primary responsibilities involve setting up and utilizing machine tools to assemble and repair metal parts, mechanisms, tools, or machines. Precision is paramount as the General Machinist II adheres to specified dimensions, tolerances, and sequence of operations indicated in blueprints, sketches, damaged parts, or descriptions. Execution of assignments involves the use of various machine tools such as boring tools, calipers, drilling machines, grinding machines, lathes, milling cutters, and workshop presses.
Essential Job Duties
Interpret and analyze engineering drawings, blueprints, charts, and tables, or examine sample parts.
Precisely follow dimensions and tolerances specified in blueprints.
Configure, operate, and maintain a diverse range of machine tools, including computer numerically controlled (CNC) tools, for precise machining.
Utilize hand and power tools to fit and assemble machined metal parts and subassemblies.
Ensure the accuracy and compliance of product dimensions with specifications using precision measuring instruments.
Securely align holding fixtures, cutting tools, attachments, accessories, and materials on machines.
Monitor machine feed and speed during the machining process.
Edit or create short programs as needed for machines.
Observe and listen to operating machines to diagnose malfunctions and identify adjustments or repairs required.
Segregate scrap waste and related materials for reuse, recycling, or proper disposal.
Record all job activities in the Made2Manage (M2M) system.
Perform any other additional duties as assigned.
Other Duties
Report deviations from specifications and tolerances to supervisor Maintain inspection records and complete inspection reports Perform other related duties as assigned
Qualifications
High school diploma or its equivalent.
One year of experience in a machine shop.
Ability to complete a technical trade school apprentice program within four years.
Ability to use measuring devices to ensure work meets blueprint specifications.
Basic shop math skills, including knowledge of arithmetic, algebra, geometry, and trigonometry, and their practical applications.
Proficiency in editing programs and writing short programs.
Clear communication skills.
Contact Lorraine Lanquino: llanquino@raso360.com to discuss this opportunity. We look forward to connecting.
*Raso Solutions is an Equal Opportunity Employer, M/F/D/V.