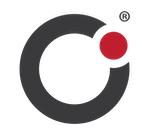 (Hybrid) Client Service Desk Analyst Irvine US
(Hybrid) Client Service Desk Analyst
Raso Solutions has an AMAZING opportunity to work as a Client Service Desk Analyst for one of our TRUSTED clients! This is an incredible opportunity to grow with a stable company.
Immediate openings, APPLY TODAY!
Shift: 8:00AM – 5:00PM

Work Schedule: Monday to Friday
Client Service Desk Analyst Job Description
Responsibilities:

Provide Level 1 technical support through incident tickets from the Service Desk, phone, email, or other entry channel, per defined Service Level Agreements (SLAs).
Deliver excellent technical and non-technical support with outstanding customer service and end user satisfaction in a timely manner.
Troubleshoot and resolve system, application and network problems and diagnose and solve hardware/software faults.
Accountable for service restoration for every owned incident.
Resolve daily issues that impact the team and overall business objectives.
Prioritize and manage several open cases at one time.
Work closely with other groups within the organization to communicate issues.
Accountable for meeting individual and team Service Levels including First Contact Resolution and Average Call Waiting times.
Provide Application Support through incident tickets per defined Service Level Agreements (SLAs).
Manage and monitor applications to ensure all components are functioning.
Provide support, training and assistance for all computer-related software systems to maximize efficiency & productivity of employees and business operations.
Provide "new user" setup support.
Provide Level 2 Technical Support through incident tickets from the Service Desk per defined Service Level Agreements (SLAs).
Provide end-user support including software installation, PC troubleshooting, hardware diagnoses and configuration and training.
Provide Level 2 Service Desk support via phone, email, or other entry channels.
Install and perform minor repairs to hardware, software, or peripheral equipment, following design or installation specifications.
Monitor and maintain the computer systems and networks for the enterprise and analyze performance indicators.
Maintain records of daily data communication transactions, problems and remedial actions taken, or installation activities.
Other responsibilities and accountabilities may be assigned based on business and organizational needs.
Requirements:

At least three (3) years of Help Desk work experience.
Proficient with the following:

Remote Assistance, Client/Server Systems
General Office Applications
Packaged Software
Application Configuration Management
Application Integration and Compliance
Business Continuity
Basic Office Equipment
Data Transport, Enterprise
Data Modeling
EnterpriseOne CNC Concepts
High Availability
Information Security
Infrastructure Technology
Operating Systems
User Interface Design
Windows Application.

Proficiency with the following: MS Office application suite (including Teams and OneDrive), Windows 10, Office 365 admin portal, Azure AD admin portal, remote desktop support and Active Directory.
Raso Solutions is a leader in technology placement. We are changing the landscape of recruiting by changing the intention. Our goal is to build long-lasting relationships with job seekers and provide endless opportunities to people just like you. We believe in the 6Cs: Communication, Candor, Customers, Creativity, Community and Congratulations!
If this job sounds like the right opportunity for you, we would love to hear from you!
Please upload your resume on this page.