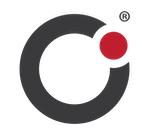 (Hybrid) Senior Network Security Engineer Palo Alto California
(Hybrid)  Senior Network Security Engineer
Raso Solutions has a GREAT opportunity to work as a Senior Network Security Engineer for one of our TRUSTED clients! This is an incredible opportunity to grow with a stable company!
Immediate openings, apply TODAY!
Shift: 8:00AM – 5:00PM

Work Schedule: Monday to Friday

Location: Palo Alto or D.C.
Senior Network Security Engineer Job Description
Responsibilities:

Designing and implementing secure, high performance network topologies for Internet-facing SaaS applications.
Conduct security assessments and make recommendations on networks with multiple VLANs, DMZ, point-to-point connections between data centers, WAFs, and Internet connectivity for a SaaS application.
Configure and upgrade switches, routers and firewalls. Conduct incident triage and response, including working with firewall and device logs, investigating security events, and protecting the forensic value of data.
Improve and extend monitoring for better incident reporting and response.
Provide consistency and security for both Cloud and datacenter deployments.
Writing clean, performant, and maintainable code for deployments and configuration management.
Improve the design, performance, and testing of the network systems deployed and operated.
Effectively mentor other engineers and in communicating with other technical specialties.
Requirements:

5+ years of professional industry experience.
Great team player who has a strong desire to build and operate secure high performance networks for Machine Learning-driven Internet facing SaaS applications and APIs Extensive background in planning and crafting projects and analyzing existing network systems and procedures for security and performance efficiencies.
Deep understanding of network security systems, intrusion detection systems and protocols including ACE, ACS, VPN, GRE, IPSEC, IKE, TACACS, RADIUS, ACLs, 802.1x, audits, log files, etc.
Experienced understanding of networking and routing protocols such as TCP/IP, BGP4 (multi-homing), OSPF (multi-area), RIP, ISIS, etc.
Working knowledge in the operation of Ethernet LAN switching protocols and standards including VLANs, VLAN aggregation, Ether Channel, PVLANs, Spanning Tree & Rapid Spanning Tree, 802.1Q
Strong scripting experience in automated firewall policy management and network automation and analytics using Ansible and Python.
Professional experience using Ansible for configuration management tools.
Experience with Git workflows to foster collaboration.
Very experienced in Linux administration with a preference for Ubuntu package management.
Familiarity with Public Cloud platforms (IaaS/PaaS) like AWS and Azure.
Basic knowledge of Hadoop and node-to-node encryption; experience with Kerberos a plus.
Professional success in datacenter network design, build-out, and standard methodologies.
Professional experience in the design, implementation and testing of business continuity and disaster recovery plans Well-versed in commercial InfoSec requirements and standards, including risk analysis, compliance obligations, and periodic change reviews.
Experience with multi-tier architectures, including standard methodologies for tier isolation.
Professional experience using monitoring tools like Nagios, Munin, and Zenoss.
Experience with uptime/availability engineering, performance metrics, and monitoring
Excellent communication, presentation and collaborative problem-solving skills.
Must be legally authorized to work in the United States without the need for employer sponsorship, now or at any time in the future.
Raso Solutions is a leader in technology placement. We are changing the landscape of recruiting by changing the intention. Our goal is to build long-lasting relationships with job seekers and provide endless opportunities to people just like you. We believe in the 6Cs: Communication, Candor, Customers, Creativity, Community and Congratulations!
If this job sounds like the right opportunity for you, we would love to hear from you!
Please upload your resume on this page.