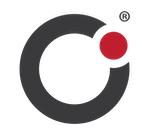 IT System Administrator in San Bernardino, California San Bernardino California
IT System Administrator in San Bernardino, California
Raso Solutions has an AMAZING opportunity to work as an IT System Administrator for one of our TRUSTED clients! This is an incredible opportunity to grow with a stable company.
Immediate openings, APPLY TODAY!
Pay: TBD

Shift: 8:00AM to 5:00PM

Work Schedule: Monday to Friday
IT System Administrator Job Responsibilities
Responsibilities:

Responsible for the maintenance, configuration, and reliable operation of computer systems, network servers, and virtualization.
Install and upgrade computer components and software, manage virtual servers, and integrate automation processes.
Troubleshoot hardware and software errors by running diagnostics, documenting problems and resolutions, prioritizing problems, and assessing impact of issues
Provide documentation and technical specifications to IT staff for planning and implementing new or upgrades of IT infrastructure
Perform or delegate regular backup operations and implement appropriate processes for data protection, disaster recovery, and failover procedures.
Lead desktop and helpdesk support efforts, making sure all desktop applications, workstations, and related equipment problems are resolved in a timely manner with limited disruptions.
Responsible for capacity, storage planning, and database performance.
Requirements:

3-5 years of database, network administration, or system administration experience.
System administration and IT certifications in Linux, Microsoft, or other network related fields are a plus.
Working knowledge of virtualization, VMWare, or equivalent
Strong knowledge of systems and networking software, hardware, and networking protocols.
Experience with scripting and automation tools.
Strong knowledge of implementing and effectively developing helpdesk and IT operations best practices, including expert knowledge of security, storage, data protection, and disaster recovery protocols.
A proven track record of developing and implementing IT strategy and plans.
Must have experience of the following:

Microsoft 365
NetSuite ERP
NetSuite WMS
MS Business Intelligence
ERP integration platforms such as SPS Commerce
Celigo would be a distinct advantage.
Raso Solutions is a leader in technology placement. We are changing the landscape of recruiting by changing the intention. Our goal is to build long-lasting relationships with job seekers and provide endless opportunities to people just like you. We believe in the 6Cs: Communication, Candor, Customers, Creativity, Community and Congratulations!
If this job sounds like the right opportunity for you, we would love to hear from you!
Please upload your resume on this page.