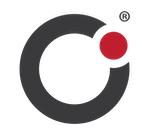 Automation Engineering Manager Monrovia California
Automation Engineering Manager
Salary Range: $120,000 – 160,000
Shift: 8:00 AM to 5:00 PM
Work Schedule: Mondays to Fridays
Location: Onsite in Monrovia, CA
Job Description
The Automation Engineering Manager is the technical lead for the Systems Software and Electrical Engineering Groups. The manager has an expectation to handle portions of the Systems Software Groups programming needs for customer order specific features and development projects as well as electrical engineering support and troubleshooting. This position will lead three to eight direct reports with procedures providing guidance for twenty to thirty employees.
Responsibilities:
The Automation Engineering Manager will be engineering controls for integrated system operation of motion and IO control, laser programming, machine vision, data collection and analysis, file management, dll creation, PLC code, human machine interfaces (HMI), production floor automation connectivity suites, and networking capabilities using graphical user interfaces (GUI) with real time implementation.
Ability to understand UL, CE, and NFPA standards applicable to Systems integrations and contract orders.
Maintain and improve procedures for the release of electrical drawings for manufacture and assembly and the software release protocols.
Work in and foster a team environment with other engineers, production, QA, test, materials control, contract management, and sales personnel.
Prepare detailed engineering release documents and compliance documents.
Develop and report on project and schedules for the Automation group of the Systems department.
Lead the engineering team to develop innovative solutions.
Create clear expectations of best practices when planning, engineering, and implementing projects.
Set performance goals and provide regular feedback via informal and scheduled reviews.
Facilitate meetings to effectively inform management and the team of project status.
Skills/Requirements
Four year degree in computer science, engineering, physics, or related discipline.
Three years+ experience in designing custom full stack desktop applications.
Experience in designing custom machine vision applications.
Two years+ experience in a leadership role.
Technical lead level experience in C# is required.
Strong fundamental background in software engineering is required.
Knowledgeable in software design tools and environments including .NET, Visual C++, C#, Windows, and networking.
Ability to understand and create electrical and pneumatic models and drawings.
Strong communication skills: this role will be communicating daily with internal and external customers.
Raso360 is a leader in technology placement. We are changing the landscape of recruiting by changing the intention. We aim to build long-lasting relationships with job seekers and provide endless opportunities to people like you. We believe in the 6Cs: Communication, Candor, Customers, Creativity, Community, and Congratulations!
If this job sounds like the right opportunity for you, we would love to hear from you! Or email at llanquino@raso360.com.