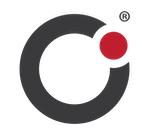 Field Service Quality Engineer Monrovia California
Raso360 has an exciting opportunity with one of our clients for a Senior Technology Support Engineer. In this specific role an ideal candidate will review and respond to incoming customer communications via email, phone, and chat regarding issues. Furnish requested information, offer phone and online assistance to resolve problems. Evaluate if an on-site field service visit is necessary, identify required parts for the visit, and specify the skill sets required for the field engineer's success. Supply relevant details to the field service coordinator for visit quotations and aid in scheduling. Investigate customer site product complaints, conduct root cause analysis of failures, and propose timely solutions. Scrutinize complaint data and create prioritized actions to rectify deficiencies related to company products and services. Supply necessary technical information and documentation to support field engineer visits. Collaborate with the field service coordinator to close outstanding issues/tickets, ensuring all customer requests are addressed. Determine the department's long-term training requirements and assist in coordinating training efforts. This role reports to the field service supervisor.
Requirements:
Consult with customers to address inquiries, concerns, or service requests related to equipment.
Examine technical data, gather information from internal sources, determine the appropriate level of detail to convey to customers, and communicate this information effectively.
Assess existing product designs, pinpoint weaknesses, suggest, execute, and oversee the effectiveness of improvements.
Offer real-time telephone support for customers' engineers working on machinery.
Provide remote access assistance for customers' PC-controlled machines.
Determine when remote support is inadequate and on-site assistance is necessary.
Collaborate with the Field Service Supervisor and coordinator to arrange field service visits and reschedule customer visits as needed for urgent support requirements.
Identify the necessary tools and spare parts and coordinate their delivery to the customer site to align with the field service engineer's visit.
Offer technical guidance and support to field engineers during their customer visits.
Develop a strategy for validating the corrective design and participate in verification activities.
Carry out all tasks in adherence to quality management systems; actively contribute to the ongoing enhancement of products.
Formulate initial concepts for corrective designs and conduct thorough testing on them.
Undertake additional tasks and projects as assigned by Amada Weld Tech management as needed.
Anticipate no more than 25% travel, with such travel arrangements made in advance.
Capable of lifting and carrying up to 25 pounds.
Possession of a valid US Passport is mandatory.
Fulfill any other duties as designated.
Additional Requirements/Experience:
Proficient knowledge of contemporary digitally controlled production machinery
Outstanding customer service, both in written and verbal communication
Keen attention to detail
Proficiency in computer skills, including proficiency in Microsoft Office suite
Exceptional time management abilities
Capable of providing support for multiple projects throughout the day
Possession of a Bachelor of Science degree in Engineering or a related technical field
At least five years of experience in an Engineering/Field Service position
A minimum of two years of experience directly engaging with customers in an Engineering/Field Service capacity
Proficiency in handling multiple projects concurrently throughout the day
Salary compensation within the specified range will be determined based on applicable experience.
Contact Charlie Ibrahim: cibrahim@raso360.com to discuss this opportunity. We look forward to connecting.
*Raso Solutions is an Equal Opportunity Employer, M/F/D/V.