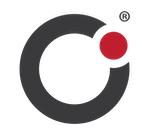 Field Service Engineer – North Carolina North Carolina North Carolina
Field Service Engineer – North Carolina

Salary Range: $75,000 – $100,000
Responsibilities:
Installation, alignment, and maintenance of lasers, resistance welders, and workstations equipped with PLCs and motion control hardware and software.
Modification of PLC and motion control programs as needed.
Conducting training sessions for customers on product usage and maintenance.
Addressing telephone inquiries related to product operation, upkeep, and applications.
Compilation of field visit reports and customer inquiry summaries.
Collaborating with customers and other visitors on in-house applications development.
Undertaking additional assignments and projects as delegated by client. management.
Education, Experience, & Skills:
Bachelor's degree in engineering, materials, physics, chemistry, or a relevant field.
Strong verbal and written communication skills for effective customer interactions.
Proficiency in electrical and mechanical troubleshooting.
Aptitude for logical analysis of technical issues as described by customers.
Competence in PC computer operations, including Microsoft Office applications.
Capability to lift and carry objects weighing up to 50 pounds.
Willingness to travel extensively by air and car (over 75% of the time).
Ability to coordinate work and appointments with headquarters to ensure customer satisfaction.
Desirable:
Background or experience in manufacturing, lasers, materials processing, and/or resistance welding.
Proficiency in reading, writing, and speaking Japanese.
Requirements:
Experience in industrial control equipment maintenance is preferred.
Exceptional computer literacy.
Previous computer programming experience, with a preference for industrial control equipment expertise.
Customer service or field engineering experience is advantageous.
Familiarity with motion control, including M and G codes, is preferred.
Willingness and ability to learn and interpret ladder logic.
Previous experience in training customers on capital equipment is a plus.
Availability for domestic and international travel on short notice.
Possession of a valid US Passport is required.
Raso360 is a leader in technology placement. We are changing the landscape of recruiting by changing the intention. We aim to build long-lasting relationships with job seekers and provide endless opportunities to people like you. We believe in the 6Cs: Communication, Candor, Customers, Creativity, Community, and Congratulations!
If this job sounds like the right opportunity for you, we would love to hear from you! Or email at rsaluta@raso360.com