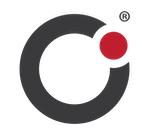 RF Engineer San Diego CA
Senior RF Design Engineer
Work Authorization: US Citizen
Job Type: Full-time/Direct Hire
Salary Rate: $100,000-120,000
Location: San Diego, CA
Position Summary
The Senior RF Design Engineer is responsible for new product development, prototyping and tuning, working with the Engineering and Production teams to release new designs, and supporting Production RF testing.
Job Responsibilities:
Research and design RF antennas and related radio system accessories to be manufactured in high and low volumes, primarily for military/LEO applications.
Assist in the research and development of the company's new product lines and opportunities in the market by expanding core competencies.
Perform electromagnetic simulations and measurements using commercial and in-house tools.
Develop and maintain design documentation, including engineering drawings, reports, and test plans.
Work with Engineering technicians to build, test, and tune prototypes on the bench.
Work with mechanical design team to ensure antenna designs meet system requirements and are properly documented for release to production.
Assure product quality meets the company's rugged standards by assisting in the design and review of qualification tests.
Communicate with internal and external customers and vendors as required to develop or maintain RF designs.
Work with Production staff to ensure new products are smoothly released, support Production RF testing as required, including troubleshooting and training Production staff in the use of RF measurement tools.
Collaborate with Manufacturing and Production, starting early in the process, to ensure new product releases are designed with manufacturability in mind.
Participate in product design and manufacturing reviews.
Specify and/or design RF tools and fixtures for R&D and Production testing as required.
Specify and/or assist in creating, reviewing, and approving engineering reports, drawings, SOPs, work instructions, ECOs, datasheets, and other engineering documentation as required.
Mentor and train junior engineers and technicians.
Qualifications
Bachelor's degree in Electrical or RF Engineering. Master's degree a plus.
7+ years minimum experience in RF design, with a focus antenna design and passive analog RF.
Strong knowledge of antenna design principles across a broad spectrum, particularly with a focus on HF/VHF/UHF and sub-10GHz design.
Experience designing antennas for any of handheld radios, base stations, manned or unmanned ground/air/sea/underwater/space vehicles a plus.
Experience with EM-simulation tools, schematic capture software, microwave circuit simulation, CAD modeling etc, including Altair Feko, Altium, Keysight Genesys/PathWave Synthesis, and Solidworks.
Experience with antenna measurement techniques including Smith Chart, S-parameters, near-field, and far-field pattern measurement.
Experience with RF test equipment including VNA, spectrum analyzer, signal generator, etc.
Comfortable with a hands-on approach.
Strong analytical and problem-solving skills, able to write clear written reports/design analysis.
Strong verbal and written communication and interpersonal skills, effective team player.
Experience with design for manufacturing and/or for Military/LEO applications a plus.
Due to the nature of work performed, U.S. Citizenship required, and the employee can have no criminal record or warrants.
Raso360 is a leader in technology placement. We are changing the landscape of recruiting by changing the intention. Our goal is to build long-lasting relationships with job seekers and provide endless opportunities to people just like you. We believe in the 6Cs: Communication, Candor, Customers, Creativity, Community, and Congratulations!
If this job sounds like an ideal opportunity for you, please do not hesitate to apply and send your resume to llanquino@raso360.com.