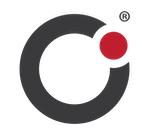 Lab Engineering Manager in Monrovia, California Monrovia California
Lab Engineering Manager in Monrovia, California
Raso360 has an AMAZING opportunity to work as a Lab Engineering Manager for one of our TRUSTED clients! This is an incredible opportunity to grow with a stable company.
Immediate openings, APPLY TODAY!
Pay: TBD
Shift: 8:00 AM to 5:00 PM
Work Schedule: Monday to Friday
Lab Engineering Manager Job Responsibilities
Responsibilities:
Coordinate application sample schedule to meet customer expectations.
Review incoming application samples and paperwork to determine technical sustainability.
Manage lab resources to minimize sample turnaround times, host customer lab visits, and manage lab expenses to stay within the approved budget.
Ensure safe lab working conditions and that the team is trained in safety protocols.
Provide phone, email, and webinar-based technical support to sales managers, company representatives, customers, and other departments, and train customers and staff on equipment operation and process development.
Provide technical support for the marketing team, and develop and present webinars on various technical subjects including process fundamentals, use and application of equipment, process troubleshooting, and DOEs.
Support annual sales meetings with laboratory workshops and presentations.
Develop and present PowerPoint presentations for internal and external training purposes.
Work with system engineers to help with machine design concepts for specific applications.
Produce and participate in company videos on applications and other technical subjects.
Write technical articles and blogs around our technologies, and provide technical information for social media posts – highlighting lab capabilities, training options, and paid application work.
Attend domestic tradeshows and work the booth.
Occasional completion of various welding and soldering applications, and writing detailed reports of results including recommended suitable equipment for the customers to use for their application.
Occasional performance of customer equipment buy-offs to prove the system will process parts to customer satisfaction.
Other tasks as assigned by the company.
Requirements:
Bachelor's Degree in Electrical Engineering or other Engineering Degree is preferred.
At least five (5) years of experience in a technical company.
Experience in application laboratories is a plus.
Exceptional verbal and written communication skills.
Excellent interpersonal skills and active listening skills.
Excellent customer service skills.
Strong time management skills and multi-tasking skills.
Background check and drug screen prior to start date.
Raso360 is a leader in technology placement. We are changing the landscape of recruiting by changing the intention. We aim to build long-lasting relationships with job seekers and provide endless opportunities to people like you. We believe in the 6Cs: Communication, Candor, Customers, Creativity, Community, and Congratulations!
If this job sounds like the right opportunity for you, we would love to hear from you!
Please upload your resume on this page.