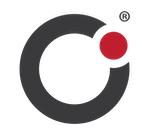 Project Engineer in Monrovia, California Monrovia California
Project Engineer in Monrovia, California
Raso Solutions has a GREAT opportunity to work as a Project Engineer for one of our TRUSTED clients! This is an incredible opportunity to grow with a stable company!
Immediate openings, apply TODAY!
Shift: 8:00AM – 5:00PM

Work Schedule: Monday to Friday
Senior Systems Engineer Job Description
Responsibilities:

Pre-sale conceptual design, schedule and cost estimation of semi-automated industrial laser processing workstations.
Conceptual design includes:

Mechanical layout of workstation, motion control components, and tooling; and with assistance from others, block diagram of electronic controls; flowchart of overall man-machine interaction and machine functions. Cost estimation includes estimation of NRE, RE and materials.

Project schedule development using critical path method covering all tasks from PO to shipment including those for which other are responsible for performing.
Post-booking activities include:

Detailed design and documentation for custom portions of specific projects, re-using existing hardware and software subassemblies as much as possible to minimize engineering content of complete delivered system

Detailed design of tooling, fixtures, layout of motion stages and other peripherals
Project management role from purchase order to shipment.

Project management includes setting and meeting project parameters such as cost, schedule, performance, and deliverables

Prepare and conduct design review with customer, engineering and operations
Coordinate acceptance test requirements, sample materials, laser application, machine readiness, customer visit schedule, and lab resources for acceptance tests. Manage acceptance test and handle all exceptions necessary to secure customer sign-off
Other projects and tasks as assigned by the Company from time to time.
Requirements:

Four (4) year degree in Mechanical Engineering or four (4) year degree in computer science, engineering, physics, or related discipline.
At least one (1) year of experience designing or specifying motion control components, tooling, fixtures, and other peripherals, as found in industrial automation systems preferred
At least one (1) year of experience in the design and validation of precision motion systems, motion control equipment, and motion stage integration preferred
At least three (3) year experience in designing custom full stack desktop applications.
Experience in designing custom machine vision applications
At least two (2) year experience in a leadership role.
Technical expertise in at least one of the following areas is preferred.

Precision mechanical motion stages.
Machine controls and automation integration.
Industrial laser applications in automation applications

Experience with design and documentation tools including Solidworks, Visio, Excel, Word.
Ability to travel occasionally (2 weeks per quarter).
Attention to detail and being flexible to handle multiple tasks independently.
Excellent verbal and written communication skills.
Exceptional organization and time management skills.
Proven ability to meet deadlines while performing task accurately.
Self-motivated with a strong sense of ownership in all areas of responsibility.
Raso Solutions is a leader in technology placement. We are changing the landscape of recruiting by changing the intention. Our goal is to build long-lasting relationships with job seekers and provide endless opportunities to people just like you. We believe in the 6Cs: Communication, Candor, Customers, Creativity, Community and Congratulations!
If this job sounds like the right opportunity for you, we would love to hear from you!
Please upload your resume on this page.