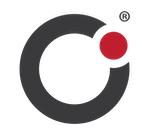 R&D Laser Applications Engineer in Monrovia, California Monrovia California
R&D Laser Applications Engineer in Monrovia, California
Raso Solutions has an AMAZING opportunity to work as a R&D Laser Applications Engineer for one of our TRUSTED clients! This is an incredible opportunity to grow with a stable company. 
Immediate openings, APPLY TODAY!
Shift: Exempt
Work Schedule: Exempt
R&D Laser Applications Engineer Job Responsibilities
Responsibilities:
Undertake industrial laser application development projects using various laser sources – primarily femtosecond, picosecond, and fiber lasers, but possibly also Nd:YVO4, pulsed Nd:YAG, CO2, and others
Fully document and report on these projects, both internally and to customers.
Support customers both before and after laser system sales to help maintain a high degree of customer satisfaction.
Frequently handle small and delicate parts, and operate high precision tools, inspection devices, and laser processing equipment.
Independently set up, adjust, or modify laser systems and critical optomechanical components as dictated by the needs of each project.
Remain abreast of pertinent industry, applications, and technology trends.
Other projects and tasks as assigned by the Company from time to time.
Requirements:
Minimum of bachelor's degree in engineering, materials science, physics, or other related technical field.
Hands-on experience with industrial laser-based materials processing.
Knowledge of laser processing or laser-materials interactions.
Knowledge of the industrial laser materials processing industry preferred.
Excellent report writing, presentation, and customer-interaction abilities.
Must be self-driven and highly results-oriented, with the ability to handle multiple tasks and deadlines and to work independently when required.
Passion for tackling challenging engineering problems and projects.
Willingness to travel to customer sites, conferences, tradeshows, and vendors.

Raso Solutions is a leader in technology placement. We are changing the landscape of recruiting by changing the intention. Our goal is to build long-lasting relationships with job seekers and provide endless opportunities to people just like you. We believe in the 6Cs: Communication, Candor, Customers, Creativity, Community and Congratulations! 
If this job sounds like the right opportunity for you, we would love to hear from you! 
Please upload your resume on this page.