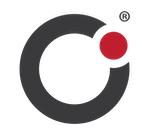 Recruitment Manager Cebu City Philippines
As a Recruiting Manager, you will work jointly with Internal Recruiters and oversee the sourcing, interviewing, and hiring processes of employees. You will also make sure the recruiting strategies used by the team are up to date and help them implement new ones.
QUALIFICATIONS:

A minimum of a Bachelor's degree is required
A minimum of 8 years of professional experience
A minimum of 4 years of people management experience
A minimum of 3 years in a high-volume recruiting or talent sourcing capability is required.
Strong capability in assessing, hiring, developing, and coaching talent, and developing a high-performing, diverse, and sustainable talent pipeline.
Ability to provide clear direction quickly and on-demand to work effectively in an agile environment, handle multiple projects, and daily ad-hoc operational activities.
Experience as a people manager or mentor is strongly preferred.
Speak, read and write fluently in English, in addition to local language is required.
Must be willing to work onsite.
Must be a resident of Cebu, or willing to relocate.