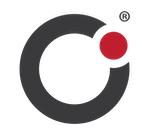 (Remote) Senior Data Engineer USA
(Remote) Senior Data Engineer
Raso360 has an AMAZING opportunity to work as a (Remote) Senior Data Engineer for one of our TRUSTED clients! This is an incredible opportunity to grow with a stable company.
Immediate openings, APPLY TODAY!
Pay: $140,000.00 – $170,000.00 / year (depending on experience)
Shift: 8:00 AM – 5:00 PM
Work Schedule: Monday – Friday
(Remote) Senior Data Engineer Job Responsibilities

Responsibilities:
Collecting, analyzing, and reporting on customer insights.
Developing improvements to the user-interface features using customer insights.
Driving our technology vision forward and ensuring that we are executing across multiple initiatives.
Working with the multi-location development teams and self-managing individual and other's work.
Requirements:
Bachelor's Degree in Computer Science, Information Technology, Computer Engineering, or related IT discipline. (Or equivalent work experience.)
At least five (5) years of experience in a Senior Data Engineering role or as a technical lead on Data Engineering projects.
Advanced experience working with both relational databases (e.g. Teradata, Vertica, etc.) and Big Data platforms (e.g. Hadoop, etc.)
Advanced experience working on Big Data, BI, or analytics-related projects as a technical lead and individual contributor, and advanced experience with job schedulers developing shell scripts, CRON, and Airflow jobs to automate data workflows.
Advanced hands-on experience with Java and Scala programming languages. And intermediate understanding of OLAP systems, Data warehousing, and Data modeling concepts.
Advanced knowledge of SQL/Hive/Trino. And intermediate experience with various performance tuning techniques in Spark/Hive/Teradata.
Experience in leading a team of data engineers or individually developing technical solutions to business problems, implementing data integration requirements, and developing the pipeline of data from raw to curation layers including the cleansing, transformation, derivation, and aggregation of data.
Ability to travel 10% on average based on the work you do and the clients and industries/sectors you serve.
Excellent written and verbal communication skills.
Background check and drug screen prior to start date.
Raso360 is a leader in technology placement. We are changing the landscape of recruiting by changing the intention. Our goal is to build long-lasting relationships with job seekers and provide endless opportunities to people just like you. We believe in the 6Cs: Communication, Candor, Customers, Creativity, Community, and Congratulations!
If this job sounds like the right opportunity for you, we would love to hear from you!
Please upload your resume on this page.