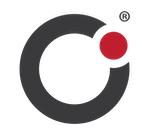 Robotic Process Automation Developer in Taguig City, Philippines Taguig City Philippines
Robotic Process Automation Developer in Taguig City, Philippines
Raso360 has an AMAZING opportunity to work as a Robotic Process Automation Developer for one of our TRUSTED clients! This is an incredible opportunity to grow with a stable company.
Immediate openings, APPLY TODAY!
Pay: TBD

Shift: 8:00 AM to 5:00 PM

Work Schedule: Mondays to Fridays
Robotic Process Automation Developer Responsibilities
Responsibilities:

Engage with the Business Analyst(s) to technically assess feasibility of automating new or existing manual processes with RPA.
Identify and communicate the RPA technical infrastructure requirements as needed to IT and the RPA delivery team.
Design and configure bots in the core workflow principles that are efficient, well-structured, maintainable, and easy to understand.
Support existing automated processes and implement change requirements as part of a structured change control process.
Ensure continuous education on Intelligent Automation capabilities so that technical knowledge is kept high and relevant.
Perform root cause analysis to solve issues that arise with existing bots and ensure solutions are built, tested, and released that perform at a high level and ultimately resolve the core issues.
Communicate with process owners and stakeholders in a proactive manner when an issue with a bot is detected, relay expected time to resolution, and/or identify any dependencies that may be causing the issue.
Collaborate closely with the project and program managers to ensure business needs are met.
Commit to estimate and deliver on work estimated every sprint.
Work within project planning constraints, communicate any identified risks and issues to the Solution Architect, and provide inputs to the change control process.
Create and document test procedures for development, and configuration testing and scenarios prior to User Acceptance testing.
Support the operational teams during the User Acceptance Testing and deployment phases.
Requirements:

Undergraduate or Bachelor's Degree in Information Technology, Engineering, or any other related discipline.
Certified UiPath RPA Associate.
Additional UiPath RPA certifications is a plus.
Experience using Agile development methodology and application to RPA solution delivery (JIRA + Confluence).
Experience delivering high quality solutions in high pressure and structured environments.
At least five (5) bot developments completed and delivered successfully.
Excellent verbal and written communication skills.
Excellent interpersonal skills.
Self-motivated and a good team player among other developers.
Raso360 is a leader in technology placement. We are changing the landscape of recruiting by changing the intention. We aim to build long-lasting relationships with job seekers and provide endless opportunities to people like you. We believe in the 6Cs: Communication, Candor, Customers, Creativity, Community, and Congratulations!
If this job sounds like the right opportunity for you, we would love to hear from you!
Please upload your resume on this page.