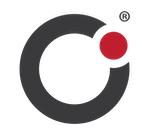 Senior Enterprise Applications Developer (Integrations) in Taguig City, Philippines Taguig City Philippines
Senior Enterprise Applications Developer (Integrations) in Taguig City, Philippines
Raso360 has an AMAZING opportunity to work as a Senior Enterprise Applications Developer (Integrations) for one of our TRUSTED clients! This is an incredible opportunity to grow with a stable company.
Immediate openings, APPLY TODAY!
Pay: TBD

Shift: 8:00 AM to 5:00 PM

Work Schedule: Mondays to Fridays
Senior Enterprise Applications Developer (Integrations) Responsibilities
Responsibilities:

Facilitate the review and analysis of business requirements.
Design and engineer solutions for new and existing applications.
Create and maintain functional and/or technical design specifications and solutions to satisfy project requirements.
Develop software to specifications.
Develop and assure compliance with development standards.
Monitors system and application performance and troubleshoot and/or resolve escalated issues.
Monitor and maintain integrations to confirm end-to-end systems operation reliability.
Continually seek ways to optimize and improve all operational aspects of our IT solutions.
Meet SLA requirements for the end-to-end system uptime and response.
Communicate with many technical teams, including Salesforce development, Oracle EBS, eCommerce Net Ops, Dev Ops, User Services, etc.
Assure compliance with HIPAA, SOX, and FDA 21CFR part 11.
Estimate resource requirements, and communicate and/or justify to upper management.
Requirements:

Bachelor's Degree in Computer Science or other related disciplines.
At least five (5) years of experience in Integration development.
At least three (3) years of experience in Mictoservice (preferred) or Service Oriented Architectures.
At least two (2) years of experience using Agile methodology.
Experience with middleware applications such as Dell Boomi (strongly preferred), Mulesoft, etc.
Experience with Docker, Apigee, Cloud Forge, etc.
Experience with ERP Systems (Oracle EBS is preferred.)
Experience with EDI development and management.
Experience with applications APIs such as SOAP and REST.
Experience with ETL-type batch processes.
Excellent analytical and troubleshooting skills.
Excellent prioritization and organizational skills.
Good verbal and written communication skills.
Raso360 is a leader in technology placement. We are changing the landscape of recruiting by changing the intention. We aim to build long-lasting relationships with job seekers and provide endless opportunities to people like you. We believe in the 6Cs: Communication, Candor, Customers, Creativity, Community, and Congratulations!
If this job sounds like the right opportunity for you, we would love to hear from you!
Please upload your resume on this page.