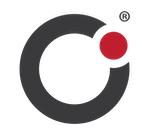 Senior Oracle Cloud PLM Developer in Taguig City, Philippines Taguig City Philippines
Senior Oracle Cloud PLM Developer in Taguig City, Philippines
Raso360 has an AMAZING opportunity to work as a Senior Oracle Cloud PLM Developer for one of our TRUSTED clients! This is an incredible opportunity to grow with a stable company.
Immediate openings, APPLY TODAY!
Pay: TBD

Shift: 8:00 AM to 5:00 PM

Work Schedule: Mondays to Fridays
Senior Oracle Cloud PLM Developer Responsibilities
Responsibilities:

Use in-depth knowledge of the Oracle PLM Applications, as well as industry best practices expertise, and consult with clients to provide cost-effective solutions to client business scenarios.
Work collaboratively with the project team and business stakeholders to develop, test, and implement Oracle Cloud PLM solutions.
Gather business requirements through business process workshops.
Refine customer requirements in detail, document, and present to the stakeholders and/or the steering committees for approval.
Analyze current systems and data recognizing the need for systems enhancements or modifications if necessary.
Create solution patterns and standards for Oracle PLM application capabilities and work with project teams to ensure successful implementation and refinement.
Research new innovations in the market and cloud services to improve our PLM platform.
Perform technology and product assessments to recommend changes to our target architecture and roadmap.
Work with technical teams to lead the development of POCs or pilots to evaluate and test new technologies, services, and capabilities, and help drive a culture of "continuous learning" and "fail fast."
Work with Oracle to resolve service requests.
Develop and maintain current and planned state architectural blueprints that are aligned with the Information Technology strategy.
Develop unit test scripts and coordinate with the client to perform the User Acceptance Testing of the system enhancements or custom solutions.
Conference Room Pilots (CRP) and User Acceptance Testing, and Go-Live preparation and cut-over support.
Requirements:

At least five (5) years of experience in PLM implementation.
Experience with core PLM capabilities such as Bill of Material and Engineering Change Management.
Experience working in a regulated industry (Medical Device or Pharmaceutical).
Strong experience with PLM solution development with proven abilities in defining and delivering scalable and sustainable solution architecture in large PLM implementation programs.
Strong expertise and experience in implementing Oracle PLM Cloud solution suite.
Knowledge of working with FBDIs.
Familiarity with Agile (Scrum) project management methodologies.
Demonstrated understanding of customer service processes, operations, and procedures.
Ability to work effectively with on-shore and/or off-shore team environments.
Strong analytical and problem-solving skills.
Strong verbal and written communication skills.
Raso360 is a leader in technology placement. We are changing the landscape of recruiting by changing the intention. We aim to build long-lasting relationships with job seekers and provide endless opportunities to people like you. We believe in the 6Cs: Communication, Candor, Customers, Creativity, Community, and Congratulations!
If this job sounds like the right opportunity for you, we would love to hear from you!
Please upload your resume on this page.