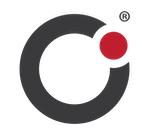 Senior Systems Engineer in Monrovia, California Monrovia California
Senior Systems Engineer in Monrovia, California
Fast track opportunity charted for exponential growth!
The Senior Systems Engineer will need to have a proven background in automation control and systems development and design. With experience in mechanical engineering design and with a proven record of delivering robust automation systems to customers.
You'll work with innovative, cutting-edge products in industries such as med-devices, aerospace, electric vehicle, solar, electronics, automotive, and others for one of our TRUSTED clients!
Pay: Up to $130K

Shift: 8:00 AM – 5:00 PM

Work Schedule: Monday to Friday
Responsibilities:
Pre-sale conceptual design, schedule, and cost estimation of semi-automated industrial processing workstations.

Detailed design of tooling, fixtures, layout of motion control components and other peripherals, electro-mechanical packaging.

Conduct acceptance testing leading to customer sign-off on selected projects Project management role for selected projects from purchase order to shipment. Assume primary responsibility for the successful completion of assigned projects.

Oversee construction and maintenance of design files and user documentation for a complete system

Prepare engineering input for product release and support by other departments

Pre-booking conceptual design includes the mechanical layout of the workstation, motion control components, and tooling; and with assistance from others, a block diagram of electronic controls; flowchart of overall man-machine interaction and machine functions. Cost estimation includes the estimation of NRE, RE, and direct material for custom portions; discussion with the Production manager for estimation of assembly and test labor for custom portions.

Project schedule development using critical path method exemplar covering all tasks from PO to shipment including those for which others are responsible for performing. Represent the company in a professional manner to the customers, vendors, and other people and organizations outside the company.

Post-booking activities include detailed design and documentation for custom portions of specific projects, re-using existing hardware and software subassemblies as much as possible to minimize engineering content of the complete delivered system; providing written, testable specifications for new hardware and software components and assemblies, suitable for purchasing, production test, QA, and re-use in a commercial custom equipment environment. Provide consistent documentation package based on exemplar for design file, user manual, post-sale support, and transfer to the standard product development team.

Coordinate acceptance test requirements, sample materials, laser application, machine readiness, customer visit schedule, and lab resources for acceptance tests. Manage acceptance tests and handle all exceptions necessary to secure customer sign-off.

Project management includes the establishment of the project team and reporting structure; setting and meeting customer's and company's expectations for main project parameters (cost, schedule, performance, and deliverables) from proposal to completion of acceptance testing; periodic communication of status of project expectations and potential changes in scope through reporting structure; coordinate activities of all participants in a matrixed environment as necessary to meet project commitments.

Specify design verification test requirements, and conduct, review and approve the results of such tests.

Prepare and conduct audience-appropriate design reviews for a customer, engineering, and management personnel

Provide technical supervision to designers and assembly technicians assigned to the project.

Work in a team environment with other engineers, production, QA, test, materials control, contract management, and sales personnel.

Further day-to-day coordination with Production Manager, Applications Manager, Systems Engineering Services support engineers, and Sales Manager as needed in the Project Management role.

Report on progress, demonstrations, and changes.

 
Requirements:
Four (4) year degree in Engineering.

Three years+ experience in designing or specifying tooling, fixtures, the layout of motion control components and other peripherals, and electromechanical packaging as found in industrial automation systems or Preferred software tool, Solidworks.

Formal project management training and experience

Communicate well orally and in writing with customers and others with whom he/she works with within and outside the Engineering department.

Able to prepare and deliver professional technical and educational presentations Work experience using SolidWorks, machine tools, and mechanical metrology equipment

Practical experience with professional engineering design and document control methodology

Demonstrated ability to design for long-term support and modification

Self-motivated with a strong sense of ownership in all areas of responsibility.

Attention to detail and being flexible to handle multiple tasks independently.

Excellent verbal and written communication skills.

Exceptional organization and time management skills.

Proven ability to meet deadlines while performing tasks accurately.

Ability to travel occasionally (2 weeks per quarter).

 
Raso Solutions is a leader in technology placement. We are changing the landscape of recruiting by changing the intention. Our goal is to build long-lasting relationships with job seekers and provide endless opportunities to people just like you. We believe in the 6Cs: Communication, Candor, Customers, Creativity, Community, and Congratulations!
If this job sounds like an ideal opportunity for you, please do not hesitate to apply. Let's connect!