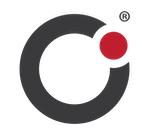 Senior Systems Software Engineer in Monrovia, California Monrovia California
Senior Systems Software Engineer in Monrovia, California
Raso Solutions has an AMAZING opportunity to work as a Senior Systems Software Engineer for one of our TRUSTED clients! This is an incredible opportunity to grow with a stable company.
Immediate openings, APPLY TODAY!
Pay: $120,000.00 – $150,000.00 / year (depending on experience)

Shift: 7:00AM – 4:00PM

Work Schedule: Monday to Friday
Senior Systems Software Engineer Job Description
Responsibilities:

Pre-sale conceptual design, schedule, and cost estimation of software for semi-automated and fully automated industrial processing workstations
Software integrating system operation, motion control, laser programming and control, machine vision (Cognex, Keyence), data collection and analysis, file management, human machine interfaces (HMI) and networking capabilities using graphical user interfaces (GUI) with real time implementation.
Structured, re-useable low-level motion control system code for Delta-Tau, Aerotech, and ACS motion systems implementing control system and I/O functions.
DLLs for selected software-controllable systems components such as: data acquisition and controls, motion controllers, visions systems, lasers, data collection and report generators.
Manufacturing floor automation connectivity software including LAN, database, and other standard interfaces and protocols.
PLC code for Allen Bradley, Omron, Siemens, Mitsubishi, Sick and Pilz PLCs.
Provide support for system acceptance testing conducted by project managers.
Determines technical software design specifications and best practices for Systems Software and Controls Team members.
Other projects and tasks as assigned by the Company.
Requirements:

Four (4) year degree in computer science, engineering, physics, or related discipline (Master's degree preferred.)
At least seven (7) years' experience in designing custom motion control and HMI software
At least three (3) years' experience in designing custom machine vision applications.
Completely knowledgeable in software design tools and environments including: .NET, Visual C++, C#, Windows, networking
Current experience in C# is required. Strong fundamental background in software engineering is a MUST!
Design for long term support and modification
Object-oriented design and analysis
Professional software design and documentation control methodology
Ability to travel occasionally.
Raso Solutions is a leader in technology placement. We are changing the landscape of recruiting by changing the intention. Our goal is to build long-lasting relationships with job seekers and provide endless opportunities to people just like you. We believe in the 6Cs: Communication, Candor, Customers, Creativity, Community and Congratulations!
If this job sounds like the right opportunity for you, we would love to hear from you!
Please upload your resume on this page.