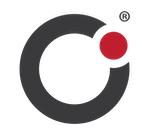 Sr. Electrical Engineer in San Diego, California San Diego California
Sr. Electrical Engineer in San Diego, California
Raso Solutions is looking for an experienced Sr. Electrical Engineer to design, develop, test and integrate electronic system and platform for a company in San Diego, California. This role is a temporary position with opportunities to be hired full time.
Sr. Electrical Engineer Job Description
Pay and Benefits:

Responsibilities:

System and Platform level Electronic design, development, test, and integration
Communications SystemAnalysis, design, development, test, platform integration and post-delivery support
RF Analysis, Link Budgets, Cascade Analysis, Cosite Analysis, Antenna specification / selection, and RF Electronics Design
Airborne Power Systems and payload integration
Compose and present design reviews for internal and external customers
Develop TDP (Tech Data) and performance data packages
Requirements:

Must be able to sit or stand for 1 hour at a time
Must be able to operate a computer
Bachelor's Degree in Electrical or related STEM degreefrom an accredited institution
10+ years of experience in a related Engineering Environment
Military &/or Aircraft related Electrical System Design and I&T experience
U.S. Citizenship required
Ability to obtain and maintain a Department of Defense (DoD) personnel security clearance required
Familiar with Military Communications LOS Waveforms, including: Link-16, TTNT, CDL, BE-CDL, Chaotic waveforms, ANW-2, TSM-X, etc.
Familiar with SATCOM BLOS Waveforms, including: WGS, DVB-S2, PTW, Iridium, Inmarsat, Starlink, etc.
Design and test experience in comm systems / RF technology
RF Systems Analysis and RF measurement
Integration of various Military radios on an airborne platform
Airborne Wiring, Cabling, Electrical Power Conversion-Conditioning and Distribution: including EMI-EMC ramifications
Familiar with MIL-STD-461, MIL-STD-810, MIL-STD-704, DO-160, MIL-HDBK-516
Excellent written and verbal communication skills
Advanced studies / Degree in a STEM area
Active DOD Secret, TS/SCI, or SSBI clearance
Raso Solutions is a leader in technology placement. We are changing the landscape of recruiting by changing the intention. Our goal is to build long-lasting relationships with job seekers and provide endless opportunities to people just like you. We believe in the 6Cs: Communication, Candor, Customers, Creativity, Community and Congratulations! If this job sounds like the right opportunity for you, we would love to hear from you! Please upload your resume on this page.
Due to the volume of candidates, we will only contact qualified candidates.
THIS COMPANY IS AN EQUAL OPPORTUNITY EMPLOYER