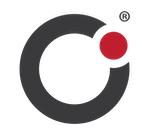 Sr. Salesforce Architect in Irvine, California Irvine California
Sr. Salesforce Architect in Irvine, California
Raso Solutions has a GREAT opportunity to work as a Sr. Salesforce Architect for one of our TRUSTED clients! This is an incredible opportunity to grow with a stable company!
Immediate openings, apply TODAY!
Shift: 8:00AM to 5:00PM

Work Schedule: 2 to 4 days a week
Sr. Salesforce Architect Job Description
Responsibilities:

 
Leads and Manages a team of Salesforce Engineers.
 
Leads collaboration with BSAs and business stakeholders in identifying short term and long term technical solutions for Salesforce.
 
Leads the Salesforce Architecture solutions and drives the technical Roadmap.
 
Achieves the optimal balance between out of the box functionality and customized solutions, to meet the business needs (and owns the transition plan).
 
Leads Agile ceremonies with SCRUM team.
 
Accountable for Salesforce documentation such as design documents, process flows and configuration documents (part of Jira delivery model).
 
Leads the design and delivery of ETL Applications/Flows using Mulesoft for pushing and pulling data from SFDC to other databases.
 
Leads the team in maintaining and supporting security and integrity controls.
 
Salesforce Vendor management for technical upkeep and upgrades.
 
Requirements:

 
10+ Salesforce Experience with 5+ years as Architect or Leader for teams.
 
Bachelor's Degree in the technical sciences is desired. Salesforce Platform Developer 2 and SF Cloud Architect Certification is desired.
 
Ability to communicate complex technical solutions to business stakeholders.
 
Experienced leading in an Agile environment with proven maturity to transform teams.
 
Quickly analyze new business processes and partner with business process re-engineering efforts.
 
Ability to lead extensible, robust and maintainable enterprise products within the SFDC platform.
 
Experience designing with Salesforce core objects in Sales and Service Cloud.
 
Attention to detail, clear communication skills, follow-up, and strong with time management and organization.
 
Experience designing and developing for SFDC Lightning pages and components.
 
Experience leading with Integration Tools: Mulesoft or Informatica.
 
Programming Languages: APEX, Visualforce, Javascript, HTML and CSS3.
 
Web Service API's: REST and XML.
 
 
 
Raso Solutions is a leader in technology placement. We are changing the landscape of recruiting by changing the intention. Our goal is to build long-lasting relationships with job seekers and provide endless opportunities to people just like you. We believe in the 6Cs: Communication, Candor, Customers, Creativity, Community and Congratulations!
If this job sounds like the right opportunity for you, we would love to hear from you!
Please upload your resume on this page.