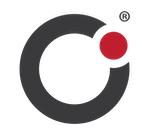 Sr Software Engineer, Service Portal Remote Remote
ServiceNow Engineer/Developer (Service Portal)
Shift: 8:00 AM to 5:00 PM
Work Schedule: Mondays to Fridays
Location: Remote
Job Description
Our client is seeking a ServiceNow Engineer (Service Portal) to join a dynamic and growing team of talented developers, building out the next generation of user experiences on the ServiceNow platform! This position is for the client's US Public Sector team, requiring Public Trust Clearance, and is responsible for the innovation, features, and architecture of the ServiceNow products.
Responsibilities
Create mobile and web applications based on site maps, wireframes and visual designs using standards compliant JavaScript, HTML5 and CSS3.
Participate in design review and client requirements sessions.
Collaborate with engagement managers and other developers to understand, estimate, prioritize and implement requests for development and maintenance.
Code, debug, document, deploy and maintain our products and software in a highly efficient and effective manner.
Maintain and modify existing applications.
Work with the design and development teams to modify the Service Portal interface.
Build and/or use multiple components.
Participate in problem analysis and system design as requested.
Gather customer requirements and specify functionality.
Participate in the cost and time estimation process of projects.
Apply new technology and innovation to improve platform functionality.
Skills/Requirements
5+ years of experience as ServiceNow Developer
Must be a US Citizen.
Must have Public Trust clearance.
Experience with ServiceNow Service Portal (HTML, CSS, AngularJS, SASS, Bootstrap).
ServiceNow Application Development (Scoped Applications).
Solid understanding of building performant and scalable user interfaces with large scale data, an obsession with design aesthetics, and engineering excellence.
3rd Party Integrations Development (REST, SOAP, MID Servers, etc.).
Educational experience in Java or any object-oriented language and SQL programming.
Experience interacting with REST APIs.
Exposure to HTML, CSS, and JavaScript.
Exposure to design patterns.
Understanding of object-oriented and relational database design.
Raso360 is a leader in technology placement. We are changing the landscape of recruiting by changing the intention. We aim to build long-lasting relationships with job seekers and provide endless opportunities to people like you. We believe in the 6Cs: Communication, Candor, Customers, Creativity, Community, and Congratulations!
If this job sounds like the right opportunity for you, we would love to hear from you! Or email at llanquino@raso360.com.