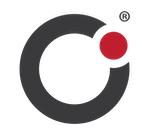 Staff Software QA Engineer in Taguig City, Philippines Taguig City Philippines
Staff Software QA Engineer in Taguig City, Philippines
Raso360 has an AMAZING opportunity to work as a Staff Software QA Engineer for one of our TRUSTED clients! This is an incredible opportunity to grow with a stable company.
Immediate openings, APPLY TODAY!
Pay: TBD

Shift: Flexible

Work Schedule: Flexible
Staff Software QA Engineer Responsibilities
Responsibilities:

Providing leadership, support, and active participation in the development, application, and continuous improvement of software engineering best practices used in software development.
Providing expertise in designing and creating manual test cases to support business needs, and providing in-depth knowledge and consultation to users in the area of expertise.
Designing, creating, executing, and maintaining automated test cases to support business needs.
Reviewing product specifications, software requirements, and software design specifications.
Updating test cases as per requirement/design change.
Collaborating closely with many different cross-functional teams spanning Systems Engineering, Product Development, Test Engineering, and other departments, ensuring that these software systems are developed, validated, implemented, and maintained in accordance with the internal Software Development Life Cycle (SDLC) processes which ensure compliance with ISO 13485, IEC 62304, 21 CFR Part 11 requirements, and recognized software development standards.
Writing test reports, documenting detailed results of validation, and reporting test progress to management.
Ensuring compliance with existing regulations, Sarbanes-Oxley, FDA, HIPAA, and GDPR.
Communicating laterally and engaging with others across the organization.
Requirements:

Bachelor's Degree in a technical discipline and at least 8-12 years of related experience, or a Master's Degree and 5-7 years of equivalent industry experience, or a PhD and 2-4 years of experience.
Bachelor's Degree in Engineering, Math, Computer Science, or other related courses.
At least three (3) years of experience with CAMSTAR, Oracle, EBS/Oracle Fusion, or Salesforce.
Experience with Tricentis Tosca Automated testing tool.
Experience with ValGenesis validation management system.
Experience with automated testing tools and practices.
Understanding of good software development and testing practices.
Willingness to work with others in different time zones.
Raso360 is a leader in technology placement. We are changing the landscape of recruiting by changing the intention. We aim to build long-lasting relationships with job seekers and provide endless opportunities to people like you. We believe in the 6Cs: Communication, Candor, Customers, Creativity, Community, and Congratulations!
If this job sounds like the right opportunity for you, we would love to hear from you!
Please upload your resume on this page.