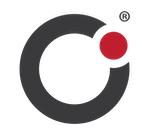 System Engineer in San Diego, California San Diego California
System Engineer in San Diego, California
Raso Solutions is looking for an experienced System Engineer to collaborate with a team on overseeing, reviewing, and developing technical content of procedures, drawings, reports, and other documentation associated with the design and build of products for a company in San Diego, California. This role is a temporary position with opportunities to be hired full-time.
System Engineer Job Description
Pay and Benefits:
$110,000.00 – $130,000.00 / year (depending on experience)
Responsibilities:
Develop CONOPs based on Customer Intent
Develop Architectures to support the CONOPs
Requirements Analysis & Decomposition into the Architecture ending with Controlled Documents
Requirements Traceability from Customer Needs through all designs to Val-Ver and Certs
Support Requirements Transition into SW Code and Unit Testing
Oversee Tracking of Problem Reports and Requirement Changes into future Design Releases
Oversee Agile Development of both HW & SW to ensure a Design Cycle Heartbeat
Support the development of test approach and test requirements
Perform System Level Analysis on various disciplines to ensure System Performance margins
Support execution and demonstrations, according to the program schedule
Manage the collection, reduction, and analysis of test data
Support the Generation of test reports
Collaborate with the Engineering group and customers for new requirements and approaches to meet them
Oversee and review the technical content of test procedures, drawings, engineering specifications, reports, Engineering Change Orders, and other documentation associated with the design and build of the products

Requirements:
Must be able to sit or stand for 1 hour at a time
Must be able to operate a computer
Bachelor's Degree in Electrical Engineering or related STEM degreefrom an accredited institution
10+ years of experience in a related Engineering Environment
Military &/or Aircraft related System Design and I&T experience
Familiar with Military Communications LOS Waveforms, including: Link-16, TTNT, CDL, BE-CDL, Chaotic waveforms, ANW-2, TSM-X, MADL, IFDL, etc.
Familiar with SATCOM BLOS Waveforms, including WGS, DVB-S2, PTW, Iridium, Inmarsat, Starlink, etc.
Design and I&T experience in Military comm systems / RF technology
Integration of various Military radios on an airborne platform
Familiar with MIL-STD-461, MIL-STD-810, MIL-STD-704, DO-160, MIL-HDBK-516
Team player with a proactive attitude and the ability to be productive in a dynamic environment
Ability to work in a collaborative environment
Strong oral and written communications skills
Strong critical and analytical thinking
Ability to take initiative, multi-task, and work well under pressure
Excellent written and verbal communication skills
Advanced studies / Degree in a STEM area
Active DOD Secret, TS/SCI, or SSBI clearance
Ability to obtain and maintain a Department of Defense (DoD) personnel security clearance required
U.S. Citizenship required

Raso Solutions is a leader in technology placement. We are changing the landscape of recruiting by changing the intention. We aim to build long-lasting relationships with job seekers and provide endless opportunities to people like you. We believe in the 6Cs: Communication, Candor, Customers, Creativity, Community, and Congratulations! If this job sounds like the right opportunity for you, we would love to hear from you! Please upload your resume on this page.
Due to the volume of candidates, we will only contact qualified candidates.
THIS COMPANY IS AN EQUAL-OPPORTUNITY EMPLOYER