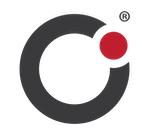 Welder III Pomona CA
Raso360 has an exciting opportunity with one of their clients for a Welder III. The Welder will complete projects and perform a variety of welding processes using electric resistance, oxyacetylene or plasma-arc torches. This position may assign work to other Welders. The ideal candidate should be able to Weld metal components together to fabricate or repair products according to blueprints, layouts or work orders. Looking for someone who Welds in vertical, horizontal and overhead positions.
Essential Job Duties
Possibility of assigning work and provide guidance to other Welders.
Read and interpret blueprints or welding process specifications.
Operate manual or semi-automatic welding equipment to fuse metal segments using processes such as TIG and MIG
Welders with experience or expertise welding custom fabrication, welding, structural construction welding, or production welding
Use electric/air tools and power tools as required.
Other Duties
Operate plasma machine for cutting as needed.
Assembly of subassemblies as needed.
Operate forklift, electronic pallet jack or hoist.
Perform other related duties as assigned.
Qualifications
High school diploma or equivalent preferred
Five years' experience as Welder II, or a welding certification and three years welding experience in the trade and some college or industry courses in welding is desirable.
Five years machine shop experience desirable
Working knowledge of welding materials and equipment
Forklift, pallet jack and hoist experience desirable
Must be able to read and use a tape measure.
Contact Roger Saluta: rsaluta@raso360.com to discuss this opportunity. We look forward to connecting.
*Raso Solutions is an Equal Opportunity Employer, M/F/D/V.